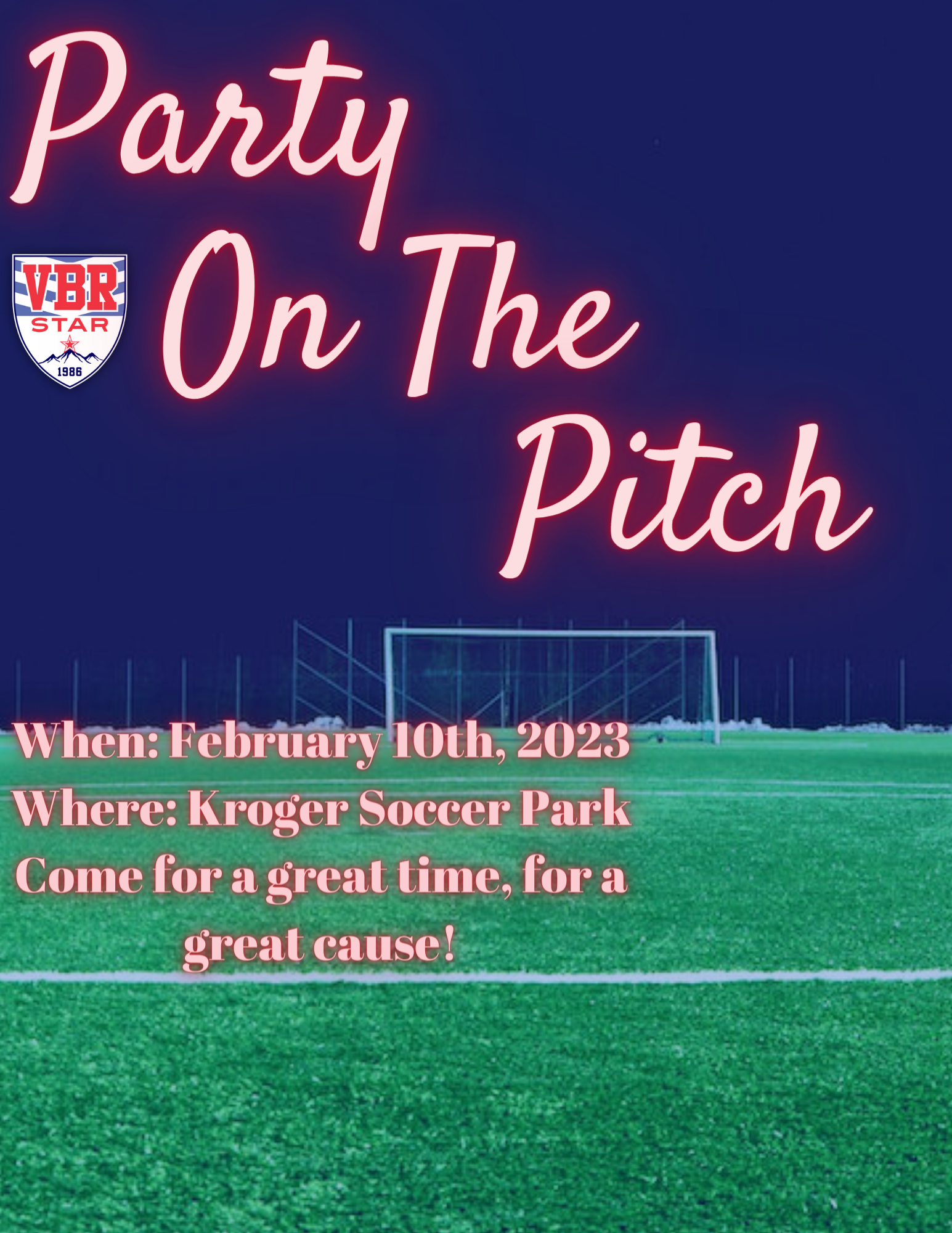 VBR Star Soccer Club Presents
Party On The Pitch
Date: Friday, February 10th, 2023
Time: 6:00pm-10:00pm
Location: Kroger Soccer Park- 2002 Highland Farms Rd. Roanoke, VA 24017
Event Pricing: Solo Admission-$50.00, Couple Admission $75.00, Table (8 people) $250.00.
Event Registration: https://vbrstar.demosphere-secure.com/_registration
VBR Star Soccer Club began in 1986 with the aim to become the premier youth soccer club in the Roanoke Valley. Over the course of 35 years, it has grown to over 1200 kids and 52 travel teams, competing in some of the top youth soccer leagues on the east coast, ECNL - Regional League and NPL.
Follow Us